Homecoming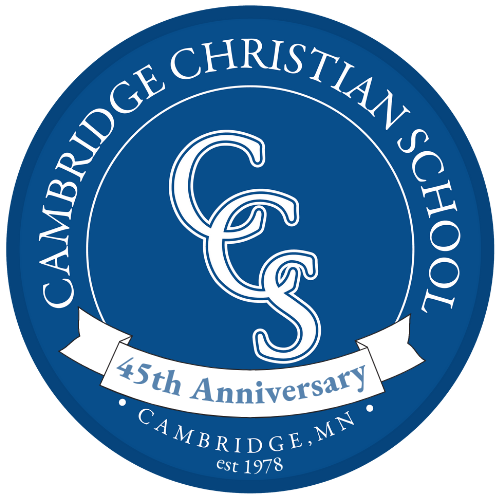 Celebrating 45 years!
September 22-23, 2023
A CCS "Warrior for Life" Homecoming Celebration for all alumni and current families
---
EVENT SCHEDULE
---
FRIDAY: Warrior Athletic Games followed by Bonfire & S'mores Fellowship
4PM Varsity Soccer (CCS Field), Junior High Volleyball (CCS Gym)
5PM JV Volleyball (CCS Gym)
6PM Superintendent's Welcome & Varsity Volleyball (CCS Gym)
7-9:30PM - Bonfires and S'mores (parking lot behind the gym)
*Admissions/Concessions/S'more Kits available to purchase
---
SATURDAY: Family Fun* and Alumni/Parents Exhibition Games
*FREE Activities with Self-Pay Food Trucks
10 AM - 2PM Face Painting, Food Trucks, Games, Inflatables, Prize Drawings
Food Truck Schedule:
11AM-1PM - Cambridge Bar & Grill
11AM - 2PM - Jimmy's Pizza
Noon - 2PM - Scoops Ice Cream & Candy
1- 3PM Warrior for Life Exhibition Games: Alumni and Current Parents (Just for Fun!)
CLICK HERE to let us know that you would like to participate in the Alumni and Parents Exhibition Games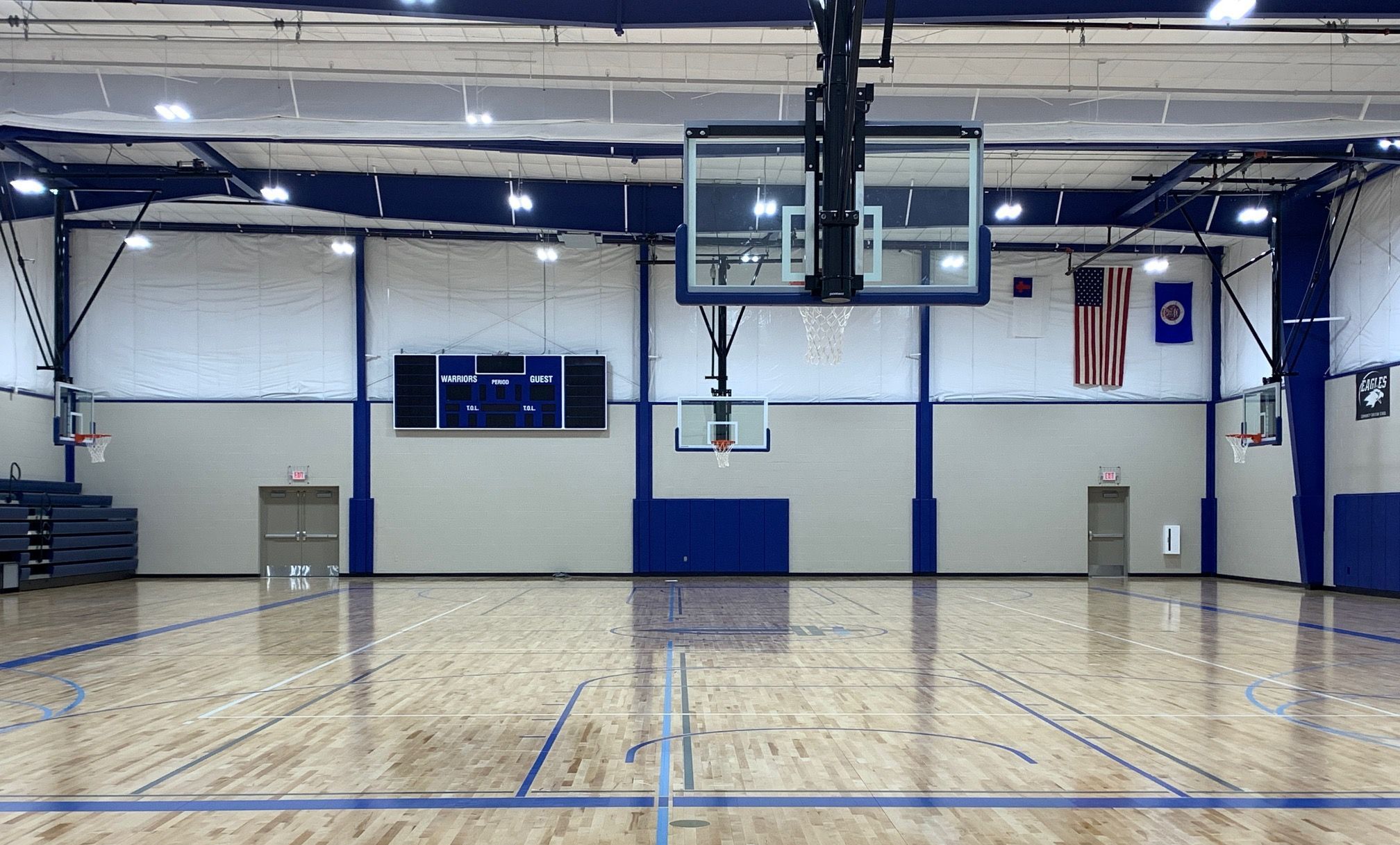 *Volunteer! if you are interested in volunteering for this event, CLICK HERE to see where you could help or email development@cambridgechristianschool.org
Available To Purchase
Warrior Roasts Coffee and 45th Anniversary Tumbler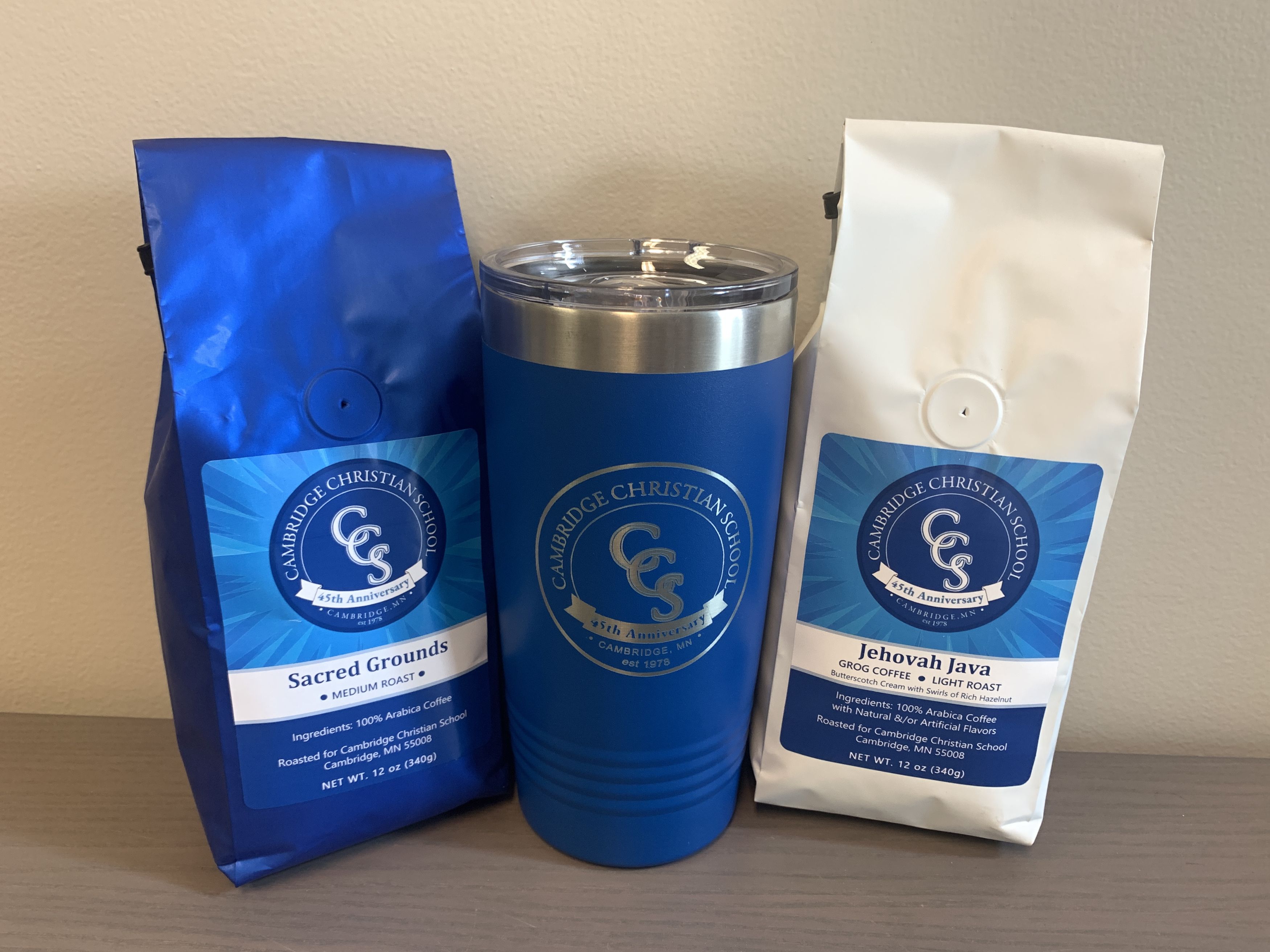 Student Council is taking orders for our 45th Anniversary Tumbler and Warrior Roasts Coffee blends (with fun names provided by members of our CCS Community!).
CLICK HERE to place your order for delivery to CCS the end of September. We will notify you when your order is ready for pickup.
*Reorders may be placed between the 1st and 15th of each month for delivery the end of the month.
Warrior Gear
We have 3 vendors established to order CCS Warrior branded items from this year.
SHOP CUSTOM AND LOCAL
Visit the storefront in Cambridge, MN to order your customized Warrior items. They are offering 10% off any purchase when the CCS Discount Card is presented. (Purchase a CCS Discount Card for $20 from Warrior Athletics students and coaches, the CCS Front Office or from Concessions.)
CLICK HERE to order our CCS 45th Anniversary t-shirts and sweatshirts. We are collecting orders for a bulk order. Items will NOT be ready for pickup for Homecoming - you will be contacted when they are ready at CCS for you. You will then have your apparel to wear throughout this 45th Year at other CCS activities.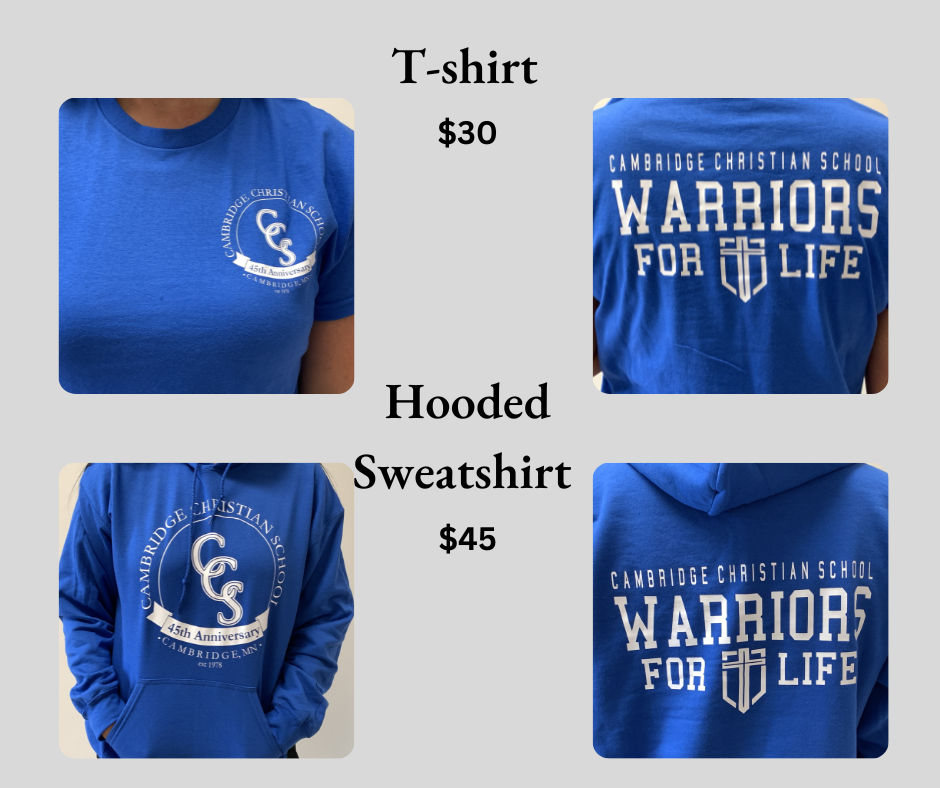 ---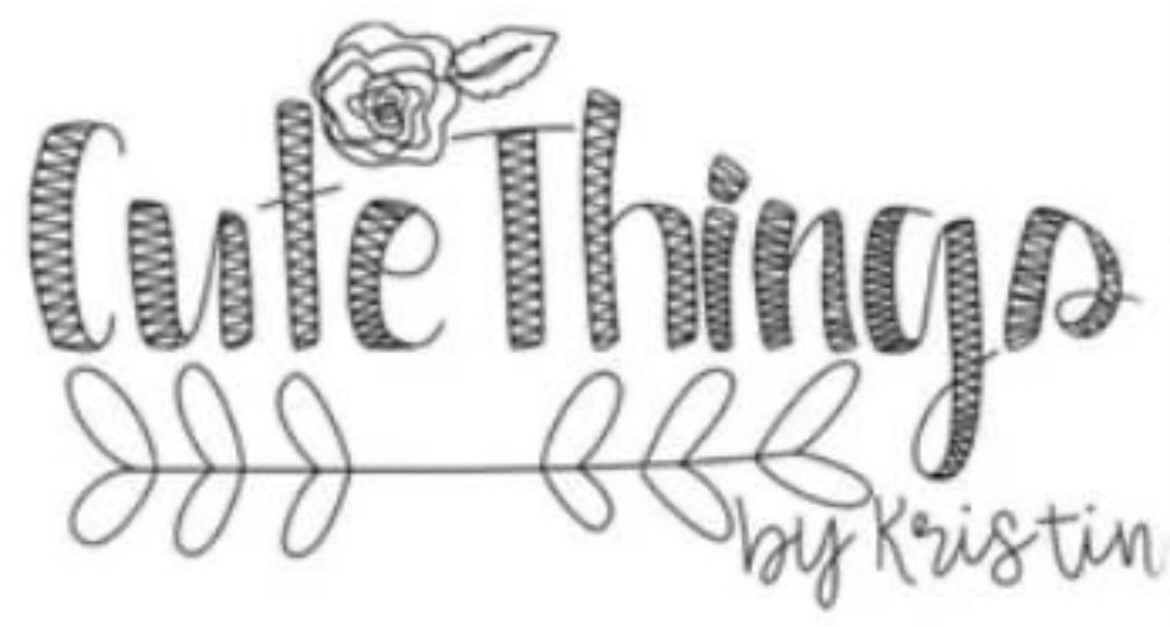 This specialty, small business is owned by Kristin Fisher (Bergman - Class of 2016 ) and Jenni Bergman (CCS K4 Teacher). A portion of your custom order will be allocated to Warrior Athletics financial assistance to help athletes pay for sports fees.
CLICK HERE to place your online order. Jenni will contact you to arrange for pick-up and payments.
Questions? Email: CuteThingsbyKristin@gmail.org
---
ONLINE STORE

Click below to visit any of our 4 online store fronts to place orders. Select your item and you can then choose which logo to apply. Shipping additional. Allow 3-5 weeks for delivery.