Alumni Connections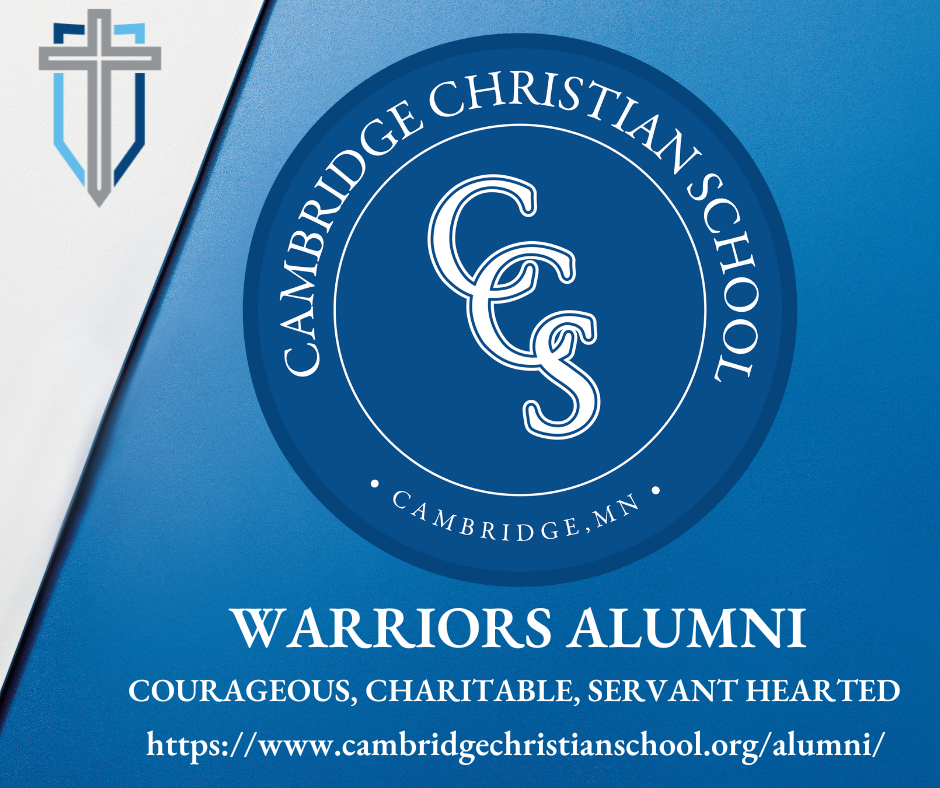 Let's go Warriors! As a graduate of CCS, you remain a valued member of the Warrior Community. As a "Warrior for Life" your connection can be a blessing and investment in the lives of future CCS Alumni by:
Volunteering at CCS to help with lunchroom, administrative projects, and events.
Providing a message or special music during Wednesday chapel.
Giving a presentation about your post-secondary and career experiences.
Donating in-kind gifts: products and services.
Being a financial supporter through business sponsorship or sustained giving through monthly or annual gifts. CLICK HERE to learn more.
Email: development@cambridgechristianschool.org to express your interest and/or request information.
Here's some snapshots from the past… enjoy!